Um... my shade's not here
Have you ever thought about what all you're paying for when you buy beauty products?
When I do product reviews, I like to list ingredients. For myself, I tend to look at what's contained in anything that I am going to put on my skin or hair, but I haven't always paid as much attention to the proportion of ingredients.
I always have known that the reason some products are so expensive is that I'm paying more for packaging, advertising, and marketing than I am for the highlighted ingredient. For instance, when I purchase a moisturizing product for my hair, I'm getting a lot of water and other fillers along with a bit of whatever ingredient was listed in bold letters on the front of the jar.
The same thing applies to makeup and other beauty items. After all, the industry is about making a profit. Making a profit is one thing, greed is another. And, if greed is not a factor, then some brands need to look at cutting down on expenses so they can offer more reasonable prices. In the meantime, people will find ways around those prices...
Some time back, I quit buying the expensive "blur" cosmetics that were getting so popular. I tried a couple of the over-the-counter ones and loved everything about them. Except for the price.
Closer, closer, but... nope
What's nice about these blurring products is that they can be used with or without foundation makeup (unless you are dark like I am, then you have to tint it). I liked the way they just kind of evened out the look of my skin, took away the shine, and provided a sort of lightly Photo-shopped look to my face. All without having to coat my face with a ton of other products. If my favorite one of these products came in shades, I would love it even more. Except for the price...
Like I said, though, the price is ridiculous. I got my
favorite OTC blur product free
- courtesy of a L'Oreal gift box. Because I liked it so much, I bought some for my sister and myself. It's probably not a biggie for most people, but each 1-oz tube ran close to $18. So...
What do you do when you like something that's too pricey? You try to find it at a more affordable price - or learn to live without it just like you lived before you ever heard of it!
I lucked out and found an alternative. This:
That's
Wrinkle Blur
. LOL Even the name is straight and to the point. The actual name/description is more involved: Dimethicone/vinyl dimethicone crosspolymer (and) silica. But I paid under $11 for something that is going to last for months and months and months.
It works as well as the ITC products, but by a different process. Because it's a powder, I had to learn to apply it with a sponge. Best thing: I've already had this first one for 3 months and it looks as if I never used it.
The Wrinkle Blur product is one I found being sold by
Making Cosmetics on Amazon
. They also have
their full site here
with a bunch of products, information and formulation recipes.
When my niece and nephew gifted me with some Amazon gift cards, I wanted to check out some more "base" ingredients for hair and skin care. So far, I have ordered a couple of things that I will have to review once I try them out.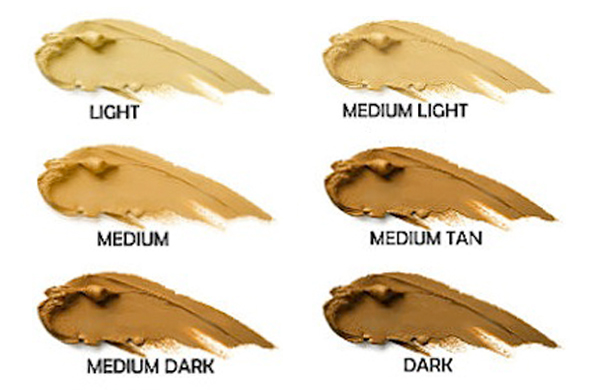 Not one of these match my complexion...
Of course, DIY beauty products take some time and effort. I think that it's worth it because it gives the consumer more control over ingredients and packaging. My specific DIY cosmetic goals:
Creating things that compliment my skin tone (since I can't find them OTC), such as...
lipsticks and glosses and
BB and CC creams.
Coming up with leave-in and rinse-out conditioners for my hair, and
Creating a moisturizer for my hair
I'm tired of spending money on foundations and lipsticks that I have to "tweak" before they compliment my skin tone. If the store brands can't help me, well I plan to help myself.
If anyone out there is already into making their own beauty products, I'd love to hear about your "recipes" and processes.
Peace
--Free